Your full-service agency for digital marketing partner. As a full-service digital marketing agency, we we look after customers and brands creatively, strategically, innovatively, and always personally as a full-service digital marketing agency. Get to know us!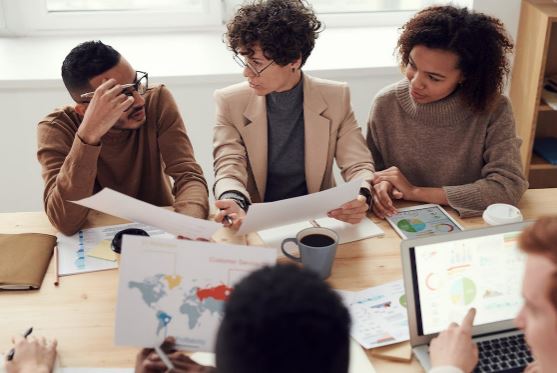 Goal Agency:

Your Best partner for sustainable growth!
This is what we look like - your (goal) achieving partners!
GoalAgency is an online marketing company that takes a 360° approach to digital marketing. We are your (growth) partner because we focus on value, work as a team, and know a lot about the different parts of online marketing. We not only care about your goals, but we also care about you. Feel free to get in touch with us - together we will find out whether it fits and what added value we can create together.
Our mission is to successfully position brands and businesses in the digital world through inventive, imaginative, and goal-oriented solutions. This is made possible by years of expertise, a skilled group of advisors and creatives, and independent-thinking developers.
Web Design, SEO, Social Media Marketing Services

From A Single Source
We offer a wide range of digital services because we are a 360° digital agency. Our customer partners have a team of experts on their side who are experts in many different fields, such as UX, SEO, PPC, and web development. Don't hesitate to get in touch if there's anything we can move forward together.
Did you know that even small businesses can market their products and services online on a small budget? You don't need a massive budget to scale if you have a marketing strategy that works for you, and that is exactly what GoalAgency can do for you.
Our digital marketing team can map out a strategy tailored to you. All you need is to execute it and sit back to watch the results trickle in. We know this job and have positive records to back up our claims.
When it comes to content publishing, quality is more valuable than quantity. The kind of content you publish should reflect your brand and line of business; each one should also contain Call To Action that motivates prospects to patronize what you have for sale.
At GoalAgency, we take the time to design creative content that will work for your business. We create personalized content unique to your brand and suitable for your audience.
Would you like to be present on social platforms and use social media marketing to reach more people, build your brand, or find new customers? Our team of social media experts is there to help you come up with ideas, put them into action, and keep track of them.
If you want to take your social media marketing to the next level, we are here to help you!
Digital Marketing

With Passion
Digital agency for your growth - from analysis to strategy, conception, development to optimization and support. We take your business to the next level.
Our ability to develop innovative digital marketing solutions and our willingness to adapt to the needs of the client make us the ideal digital agency for small businesses and medium-sized companies. We give small businesses a boost in the areas of digital transformation, customer experience, and the creation of new business models.