Social Media Marketing Agency Services
Be present on social media platforms. Increase your reach, strengthen your business and win new customers with our social media marketing service.
Our marketing experts will be happy to give you advice and make specific suggestions for your social media marketing.
Social Media Marketing Agency for Small Business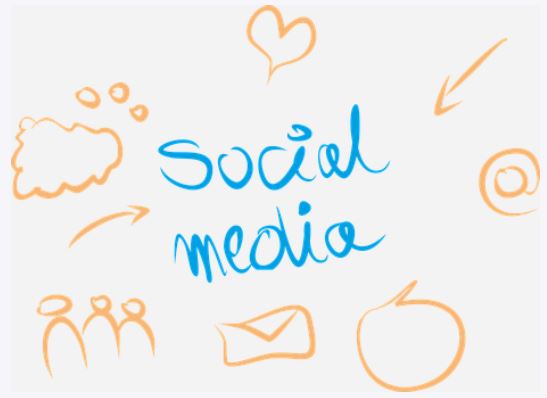 Social Media has become big in recent times as billions now use these Platforms to network, search for information, and for marketing their products and services. Today, the biggest social media platforms include:

Facebook

YouTube


Instagram

Snapchat

LinkedIn

Even platforms like Pinterest, Reddit and Quora are massive platforms to promote your products and services. If you run a small business and you want your social media marketing campaigns to deliver the desired results, you need an experienced marketing agency you can trust.
At GoalAgency we have the experience to handle all your Social Media campaigns from start to finish. There is a strategy to every campaign we promote and we are methodical about how we go about delivering the value our customers demand.
Here is a rundown of our Social Media Marketing Strategy
We Study Your Business
Before we map out an action plan for your campaign, we take the time to study your business to understand what your aims are and which platform or platforms your target audience use. Once we understand your needs and the social media ecosystem your audiences use we move to the next stage.
Map out a strategy
We map out a strategy using tests, videos, posts, blogs, hashtags, and a host of other resources. In some cases, we combine several resources.
Strategy Implementation
After creating all the campaign materials required, we implement the strategy on the designated social media platforms and watch the progress. Our strategy Implementation process is organic.
Measure & Tweak
While the campaign is on, we measure the impact to see if it is delivering the desired results, and tweak our strategy where necessary. This is an ongoing process we implement to milk every opportunity available online.
Designed For Maximum Impact
Our social media marketing services are designed for maximum impact, which is why our clients trust us to handle their campaigns. We take a holistic approach towards social media marketing which is why we have been able to churn out consistent results every single time. You don't have to take our word for it; read the reviews posted by brands and businesses we have worked for.
We Render Personalized Services
At GoalAgency we can help your small business harness the power of social media and this is one of our expertise. We have the required experience as far as social media is concerned. Are you a:
Dropshipper

Ecommerce merchant

Digital Marketer

Service provider
Or any other business for that matter and you want to increase your market reach, social media is a fertile ecosystem to harness. With billions of users active on these platforms everyday, you can tap into the marketing opportunities.
And you don't have to do it on your own. You can trust our SM marketing experts to design and run your marketing campaigns from start to finish for a fraction of a fee. Our service costs a meager fee but delivers massive returns on investment. If you want your brand or product to trend far and wide, contact us today. A trial will convince you.